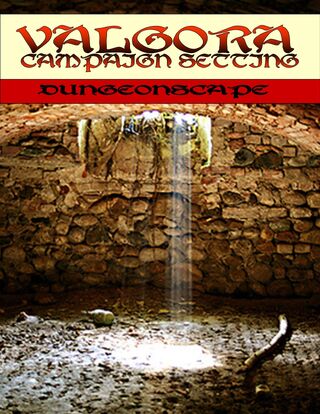 Dungeon Diving
Edit
The underworld, the fallen ruin, and the subterranean caverns are all examples of the expectations of dungeon diving adventurers. These and so many more areas exist in the more dangerous or forgotten areas of the Valgorian world. The ruins, dungeons, and other areas listed below represent the more notable areas of Valgora that meet these descriptions.
List of Notable Dungeons
Edit
Alphabetically
Edit
Geographically
Edit
The list below provides basic information about notable dungeons or ruins across the known Valgorian world. The list is designed to list in a roughly North-to-South format, meaning that the first place listed is the most northern, and the last the most southern. This format is to be used to assist Dungeon Master's who have a party in a certain part of the globe and wish to know a nearby dungeon.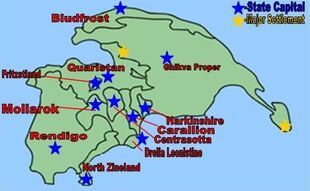 Island of Hesjing
Edit
---
--Back To: Ogres Wiki → Valgora <center>
Valgora Navigation
Valgora Campaign Settingv
World Reference
History, Ghikva, Malsvir, Talara, Notable Dungeons, Notable Towns & Cities, Notable Spans of Wilderness, Cosmology, Organizations, Deities, Distant Past

"
How many caskets do we have? Because we're going to need three more, no matter how this turns out.
"
—Rygar Bronzesteel, Dwarven Fighter
Community content is available under
CC-BY-SA
unless otherwise noted.