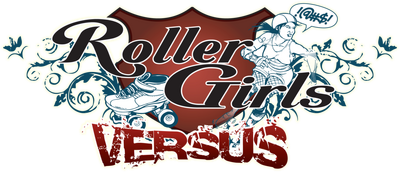 Roller Girls Vs is a QAGS game released by Hex Games in their Vs line, placing the player characters as members of a fictional Women's Flat Track Roller Derby league. The players use their unique skill set to battle different foes.
Official Product Blurb
Edit
Skates! Violence! Fishnets! If you've ever seen a roller derby bout, you know that it's the coolest sport in the world. In fact, the only thing that could make roller girls more awesome would be if they fought zombies, or went back in time, or traveled into outer space. Now, with Roller Girls Vs., you can bring this beautiful dream to life.
Roller Girls Vs. is an adaptable adventure for use with the QAGS system. Roller Girls Vs. includes a summary of roller derby rules; information on creating characters and some popular roller girl archetypes; an overview of the typical Roller Girls Vs. plot outline, along with suggestions for adapting Roller Girls Vs. to campaign play; examples of specific enemies for the roller girls to fight, including cannibals, dinosaurs, hyperintelligent apes, Nazi time travelers, fratboys, and zombies; tips for adapting the plot to the villains, including ideas for exciting scenes and plot complications; a list of 701 roller girl names; and more!
Written by

Steve Johnson
Illustrated by

Linday "The Hornet" Hornsby
Cover Art by

Jeffrey Johnson
Chapters that Play
Edit
The following chapters are know to play, previously played, or open to playing the game:
External Links
Edit
---
Back To: Ogres Wiki → O.G.R.E.s → RPG Portal → Role-playing Games → List of Games
Community content is available under
CC-BY-SA
unless otherwise noted.