Ogres Wiki Administrator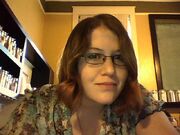 Who is Raccooncityangel? My name is Lacey, and i'm an Ogre. (Hi Lacey!) I've been with the Ogres for a short while, but i love what they're doing for gamers in the area and across the nation.
I'm always playing or running some type of RPG, I'm also looking into starting a D&D for beginners or a Serenity RPG game in my home for some cute girls who've never played before... rowr. Aside from those, i like to play board games and card games most any day.
I also play Magic: The Gathering, both casual and in tournament.
Dunno. I play what i want.
Contact me
[
]
I can be reached best at my facebook account: also raccooncityangel.
I also exist on the Ogres forums as raccooncityangel.
I'm fairly unimaginative with my usernames.
In real life
[
]
I've been playing video games since before i could sling dice. I'm a zombie fanatic, so when the second Resident Evil game came my way, i nearly shit myself. Raccoon City Angel was the name i sort of chose for myself when i was trying to find something suitably girly but still pretty hardcore.

Why "Raccooncityangel"?
Awards
[
]
Userboxes
[
]
This user is an Ogre
This user is a proud member of the Organization of Gamers & Roleplaying Enthusiasts, a gaming organization that networks gamers in their respective regions together and promotes positive tabletop gaming. Inquire with this user about joining!
Hex Games Forum User
This Ogre is also an active member of the Hex Games Community forum, where they go by the username Raccoon City Angel.