Ogre Lair User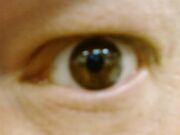 Who is Richard Logue?
I first discovered gaming in 6th grade when a buddy introduced me to D&D. When I turned 12 that year (1980), I took my birthday money loot to the mall and bought the basic D&D box set. Since then I've played (GMed mostly) dozens of gaming systems for several gaming groups. I have worked for Games Workshop up in Baltimore, I've worked for a distributor (the now defunct Liberty Hobbies in Lakeland), and I was part-owner and lead manager of a gaming store back in 1993. Currently, I'm forming my own gaming company, Dead Sea Press, and working on a couple games for publication.
I love gaming! I play and GM many RPGs. Deadlands, 7th Sea, Legend of the 5 Rings, Unhallowed Metropolis, Savage Worlds, and Champions are some of my favorites. I also enjoy miniatures games such as Malifaux, Alkemy, Uncharted Seas, AE-WWII, Secrets of the Third Reich, Dark Age, and more. Board games and card games are often fun as well. I have a dedicated gaming room in my house where I've built a 10'x4' double-decker gaming table (check out the pictures on Facebook).
I was in the US Navy from 1986-92. I work at a local Chevy dealer in the parts department. I've been going back to college to complete my degree so I can teach history. I'm married with two (step-) kids. And life is wonderful. :)
Currently Playing

I am currently running a 7th Sea game on Friday nights at my house in Palm Harbor. And it looks like I've been recruited to run something else on Saturdays as well!
In Development

I have a couple gaming projects that I am writing for publication.
Contact me
Please feel free to ask me any questions (or suggest new features) on my User talk page!
To email me, visit here - please try and make the subject as clear as possible!
In real life
Awards
2011 Necro Badge
This Ogre attended the 2011 Necronomicon convention, and during the event met up with and checked in with members of O.G.R.E.s present at the convention!
Userboxes
This user is an Ogre
This user is a proud member of the Organization of Gamers & Roleplaying Enthusiasts, a gaming organization that networks gamers in their respective regions together and promotes positive tabletop gaming. Inquire with this user about joining!
Community content is available under
CC-BY-SA
unless otherwise noted.