Hey everyone. You may have noticed that we recently did a major custom overhaul of the OgreLair.org wiki. Well, it seems it was for nothing, sadly.
Coming soon, every wiki on wikia servers will be changing over to a new look. A great deal of information can be seen on Wikia's Community Central portal. Some users may even be seeing it here on our site if they aren't logged in. When we say its a major overhaul, we mean it. We're going from this....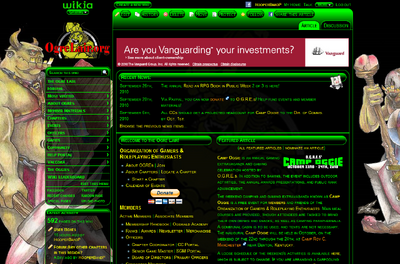 ...to this (different wikia wiki used for example)...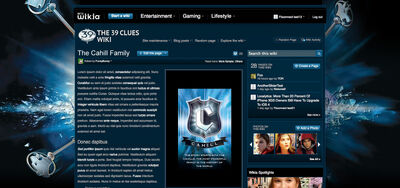 Actually, the above example is a best-case changeover. Immediately after the hit, for a few days until all the coding gets fixed and we get our current theme moved over, its going to look extremely weird.
The menu on the left will soon be seen up top, but it will be below a wikia menu bar. I expect much confusion in this. Thankfully our new OgreLair.org website will be up soon, and this will just be a more informational, community, and history portal for our members - so potential new members will not be hit with the change as bad.
Anyways, just wanted you guys to all be ready to know what was coming, so you wouldn't get such a shock.