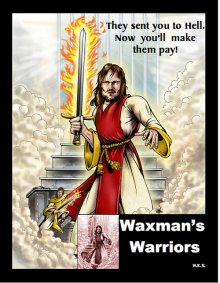 Waxman's Warriors is a role-playing game released by Hex Games, which utilizes the QAGS system.
After you died you were sentenced to an eternity in the pits of Hell. The old man, Waxman, is right: the afterlife isn't fair, and if you could find a way into Heaven, you'd give God what for. As if on cue, a scorned goddess appears and tells you how to do just that. Can your ragtag band of sinners really sneak into Heaven and take on God himself? Find out in this exciting adventure that puts the "fun" back in "fundamentalism" and makes blasphemy a blast!
Waxman's Warriors is a satirical adventure designed for use with the QAGS Second Edition rules. It includes descriptions of Heaven and Hell, sample characters, and stats for God.
Waxman's Warriors utilizes a slightly altered version of QAGS Second Edition.
Video of Gameplay
Edit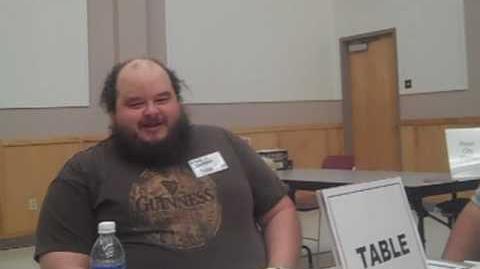 Chapters that Play
Edit
The following chapters are know to play, previously played, or open to playing the game:
External Links
Edit
---
Back To: Ogres Wiki → O.G.R.E.s → RPG Portal → Role-playing Games → List of Games
Community content is available under
CC-BY-SA
unless otherwise noted.